Jokers Even Up Finals with 2-1 Win!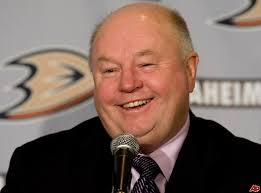 The Jokers of Doom need a win Sunday night to force a game 3 winner take all matchup against the Hurricanes in the D division dek finals. They got that win in a thrilling 2-1 victory. Once again the Jokers despise having early leads so they again went down 1-0 in the first period at 5:12 on a quick slap shot goal after a failed clearing attempt by the Jokers. The Jokers would get a late power play on the only penalty of the game with 43 seconds left in the period but could not capitalize and the period ended at 1-0.
In the second the game was starting to get the feel of game 1 a bit but the Jokers were only down by one goal. The next goal of the game would be critical and the Jokers tied the game with only 30 seconds left in the period. Garrett Salkins would pick up a loose ball near the center line, take a few steps into the Hurricanes zone and fire a laser beam like wrister into the top left corner of the net past a stunned Canes goalie. A huge goal to lift the team and give some high motivation to get another in the 3rd period.
In the third period the game was tense as the next goal could decide the game and also the championship. Both teams were careful not to give up too many good chances when out of nowhere Josh Berrelli streaked down the right side and with not much of angle fired a quick shot over the goalie into the top of the net. Another crucial goal gave the Jokers what they needed to hold off the furious Hurricanes rush and preserve the win and tie the series at one game a piece. Matt Dutily was the star of this game as he made several key saves including a highlight reel stop in the third period on what seemed like an open net as he reached out and deflected a shot with the blocker. He ended the game with 24 saves as again the Jokers found it tough to generate shots with only 16 of their own. The deciding game 3 is set for Wednesday evening at 9:00pm and is sure to be a great contest.